Each 1st Ave Condominium building has eighteen rental units to provide our residents a private and home-like atmosphere. Once inside, you will be greeted with a warm foyer and a brief walk to your residence by using the convenient elevator or the stairway.
Condo Availability
There are currently no units available.  If you would like to inquire as to future availability, or to placed on the wait-list, please call 218-256-9707.
Thank you for your interest.
One Bedroom Condo

Four condos – two in each building
661 sq ft
$900/month
all amenities
balcony
Two Bedroom Condo
Four condos at 808 sq ft, one bath, all amenities, balcony, $1000/month
Two condos at 1,090 sq ft, one bath, all amenities, balcony (ADA units), $1150/month
Sixteen condos at 1,141 – 1,214 sq ft, two bath, en suite Master Bedroom, all amenities, balcony, $1150-$1350/month
Three Bedroom Condo

Six at 1,389 sq ft, two bath, en suite Master Bedroom, balcony, $1525/month
Four at 1,474 – 1,490 sq ft, two bath, en suite Master Bedroom, two walk-in closets, all amenities, balcony, $1575/month
Floorplans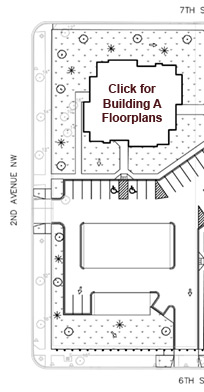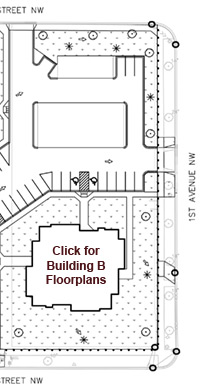 | | | | |
| --- | --- | --- | --- |
| Unit | Unit Sq. Ft. | Bed | Bath |
| 101/111 (ADA) | 1090 | 2 | 1 |
| 102/112 | 1200 | 2 | 2 |
| 103/113 | 1389 | 3 | 2 |
| 104/114 | 1141 | 1 + Den | 2 |
| 201/211 | 661 | 1 | 1 |
| 202/212 | 808 | 2 | 1 |
| 203/213 | 1214 | 2 | 2 |
| 204/214 | 661 | 1 | 1 |
| 205/215 | 808 | 2 | 1 |
| 206/216 | 1214 | 2 | 2 |
| 301/311 | 1389 | 3 | 2 |
| 302/312 | 1200 | 2 | 2 |
| 303/313 | 1389 | 3 | 2 |
| 304/314 | 1200 | 2 | 2 |
| 401/411 | 1490 | 3 | 2 |
| 402/412 | 1200 | 2 | 2 |
| 403/413 | 1474 | 3 | 2 |
| 404/414 | 1200 | 2 | 2 |